15junallday13alldaySaint Paul scavenger hunt: A wacky Let's Roam Adventure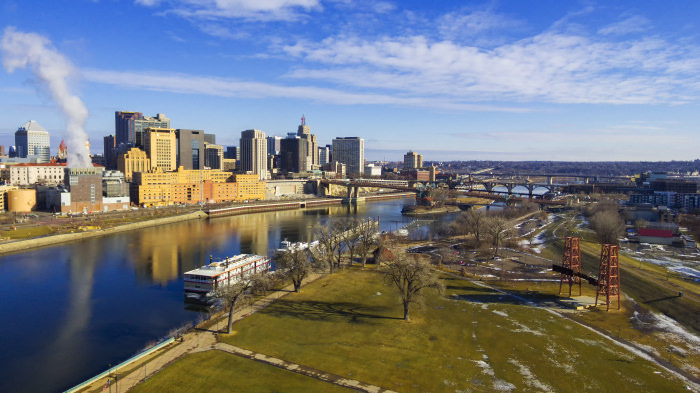 Event Details

Looking for fun things to do in Saint Paul? Try a Saint Paul photo scavenger hunt. On Saint Paul's Soaring Sights you will be going on an enthralling tour around Saint Paul checking out the art, history, and culture along the way. You'll see groups of friends competing to unearth fun facts, taking ridiculous pictures, and deciding who will be the next scavenger hunt champion! This is the ultimate small group activity.

A few highlights of the scavenger hunt include: State Capitol, Rice Park, Mississippi River.

Keep an eye out for other Saint Paul bachelorette parties roaming from fanciful sites to hip bars seeking out something old, something new, something borrowed and something blue. When you are searching for bachelorette party ideas our scavenger hunts make Saint Paul your oyster.

Looking to book Saint Paul team building activity? Set up a scavenger hunt and watch as your team's fearless leaders guide their groups through the gauntlet of scavenger hunt fire. On this large group activity in Saint Paul, team members will have to use all their guile and wits to come out triumphant at the end of the adventure. Lace up your sneakers and Let's Roam.

Other scavenger hunts you can take include Around Downtown Minneapolis, A Superior City, and City Beautiful.

Here is some more info about this hunt:

The capital of Minnesota has amazing sights at every turn. On this fun-filled Saint Paul scavenger hunt, explore the iconic buildings, great green spaces and epic sculptures.How many horses gallop atop the State Capitol? Which world famous author hangs out at Rice Park? Find out on this scavenger hunt of Saint Paul!
Time

june 15 (Saturday) - 13 (Saturday)